DRIVER CHECK-UP/ASSESSMENT
Services
DRIVER CHECK-UP/ASSESSMENT
DRIVER CHECK-UP/ASSESSMENT
First Class Driving School offers a truly unique Driver Competency Assessment (DCA) which will measure your potential risk level as a driver.
AN OVERVIEW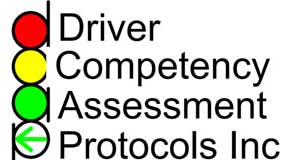 Unlike other road tests, the Driver Competency Assessment (DCA) qualifies your results with an objective score that is compared to that of an average driver's abilities. This driver competency assessment is a research driven "MRI of the Driver".
Bud Chauncy is one of a handful of the qualified, certified driver competency evaluators throughout our nation. Bud is the only Certified Driver Competency Evaluator (CDCE) in the entire state of Louisiana.
The DCA is an on-road assessment of a driver's ability to operate safely conducted on standardized routes for passenger vehicles. The assessment typically takes 45 minutes to an hour.
WHO IS IT FOR ?
FLEET DRIVING ASSESSMENT/PROFESSIONAL DRIVING ASSESSMENT:
Many companies and governmental agencies currently use this on-road driving assessment for pre-hire and/or remedial purposes. Help create and sustain a positive, low risk work environment by being proactive within your organization. CLICK HERE TO LEARN MORE
ADULT/TEEN DRIVING ASSESSMENT:
If you have been in a collision, the Driving Competency Assessment will help determine what areas of your driving are directly related to the cause. If you are simply curious as to how you or a teen's driving is progressing, the Driver Competency Assessment will provide a baseline score, showing potential risk areas. This baseline can be used in the future for comparisons. CLICK HERE TO LEARN MORE
MEDICAL DRIVING ASSESSMENT CONSULTATION:
Doctors and Occupational Therapist often ask us to help them determine whether it is safe for a patient to drive. All types of medical conditions could increase a driver's risk of a crash, especially brain trauma. The fact that this on-road driving assessment is research-based and is performed on a standardized route eliminates any subjectivity providing the medical professional with quantifiable results. CLICK HERE TO LEARN MORE
MATURE DRIVER CHECK-UP/ASSESSMENT:
It's never an easy question to ask yourself or a loved one, but it is important. The Driver Competency Assessment for mature drivers will give you and your loved ones a full driver profile showing potential crash risk and to what degree are those risk levels. Often our assessments help expose areas where the driver is at elevated risk, allowing us to provide the tools to help them mitigate the risk. The DCA may also provide you or your loved ones with the information you need to make an educated decision on whether independent driving may be too risky. CLICK HERE TO LEARN MORE
EVERYONE ELSE
This on-road driving assessment is a great tool for anyone who might be having any concerns about their driving. The driver's assessment will expose exactly what happens with your driving when you are put in situations that create distractions and complex environments. By identifying these factors that put you at risk, you can work on becoming a safe, low risk driver. CLICK HERE TO LEARN MORE
Taking the Driver Competency Assessment (DCA) may lower your company's vehicle fleet insurance. Adults and teen's personal auto insurance may also become eligible for lower premium rates also. Check with your insurance company. Please contact our office for more information on scheduling your on-road driving assessment or click on DCA1 or DCA2 for more info on both. You can also purchase this service today.